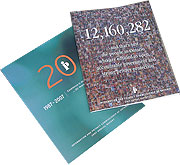 York University is required under the Freedom of Information and Protection of Privacy Act (FIPPA) to submit reports to the Information and Privacy Commissioner of Ontario (IPC) on the number of requests for information or correction of personal information received during the previous calendar year, including timeliness of response, outcomes and fees collected.
FIPPA Statistical Reports
This archived content is provided for reference, research or recordkeeping purposes.  Please contact us to request a format other than those available (PDFs).